---
Characteristics of Art Clay Silver ST Series
Special formula of Art Clay Silver ST allows pieces to tarnish 10 times more slowly than other Art Clay Series products.
Consists of pure silver particles, binding agent and water. The binding agent is produced from non-toxic pulp fiber. During firing, harmless carbon dioxide is released.
8 to 9 % shrinkage after firing.
After firing, this product turns into high quality silver (higher than 99% silver). *All soldering must be done after firing as the soldering temperature is lower than the firing temperature.
ST piece will eventually tarnish over a much longer period of time. The tarnishing speed varies by climate, location, season and other conditions.
Use of ST with the other Art Clay series (clay, paste and syringe types), requires that the pieces be fired at the designated ST temperatures.
---
Clay Type
Available in 10g ad 40g package
This product is water-based. If the clay becomes stiff during shaping, add a few drops of water and knead it well.
Take out only the amount of clay necessary for use. Place the rest of the clay in a plastic bag and keep it in a sealed container to prevent it from drying out.
Do not use rubber bands to wrap the clay in plastic wrap as they may discolor the clay.
---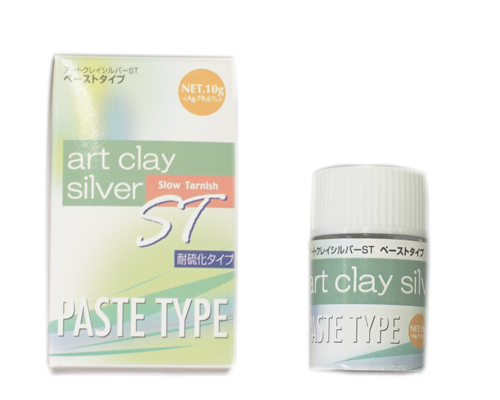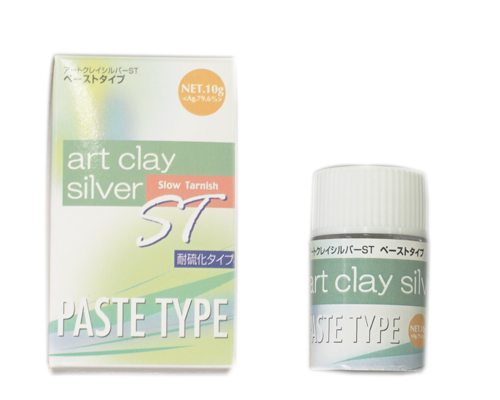 Paste Type
Available in 10g package.
Some silver settling may occur at bottom of the jar. Stir the paste well with a brush or metal spatula before use.
To dilute the paste, take out the necessary amount and place it in a different container. Then, add necessary amount of water to dilute. Do not dilute it directly in the bottle.
Take out only the necessary amount of paste and keep the paste jar capped to prevent it from drying up.
---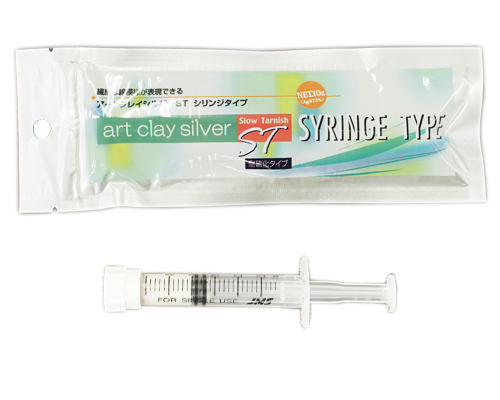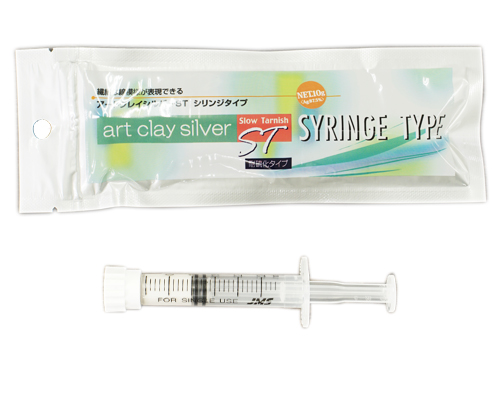 Syringe Type
Available in 10g package.
By using a syringe type, you can draw designs directly on pieces (of clay type or paste type) and create subtle patterns which used to be difficult to produce with conventional materials.
Attach the nozzle firmly on the tip of the syringe. If it is too loose, the nozzle may come off when pushing out the clay.
The tip of the nozzle is delicate. Do not squeeze it on a hard surface.
Shaping or designing with the syringe is finished, put the protection cap and wrap over the nozzle with a wet tissue or gauze to avoid drying.
After using the syringe, make sure to clean out the remaining of the clay in the nozzle. You may use the nozzle cleaner (an empty syringe, optional) .
Because the nozzle is a sharp object, do not point the nozzle of the syringe at a person's face, especially the eyes.
---
Condition for Drying and Firing or Clay type, Paste type and Syringe type
<Drying>
Reference guide for an object up to 1mm thick and 5g. If your work is larger, more drying time will be needed.
There are several ways to dry your work.
Hair dryer: At least 10 minutes with a 1200w hair dryer. Place the dryer within 5-10cm/3 inches from the piece.
Cooking plate: At least 10 minutes at 150℃/300°F
Kiln: At least 10 minutes at 150℃/300°F
Natural / air dry: At least 24 hours at room temperature.
*Do not apply the heat over 250℃/480°F, otherwise the binder burns away and shape of the piece will change.
How to tell when the piece is dry enough
Place the piece on a sheet of stainless steel, glass or plastic and after 10~20 seconds pick up the piece. If there is no croud of water vapor, it is dry. (It is easy to check the vapor cloud on black stainless, glass or plastic).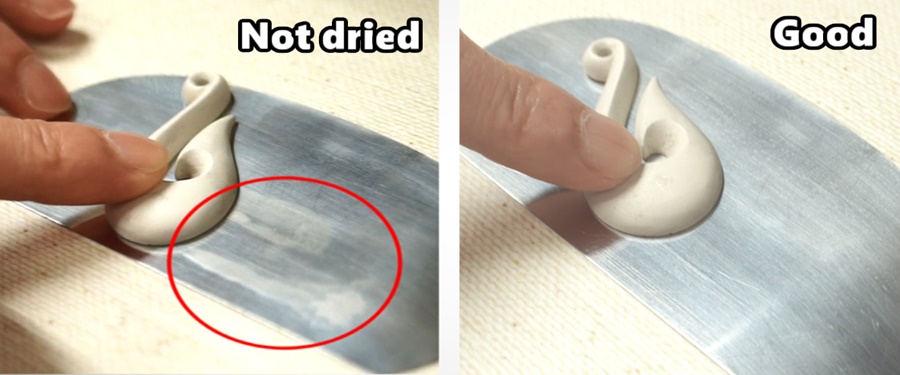 <Firing>
Firing with Kiln
* Firing with Butane torch, Gas stove are also available.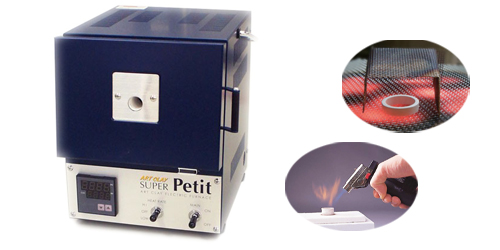 To fire, place the piece in a cold or warm kiln (below 300 ℃ /570°F recommended). It is safest to start with a cold kiln. Take at least 15 minutes to reach firing temperature. You may use any of the recommended firing temperatures and hold times listed below. If you are combining with other materials (e.g. man-made stone, glass), please check the appropriate firing temperature and hold time. If you are firing more than two pieces together, make sure the pieces are not touching each other.
Firing Instruction
| | |
| --- | --- |
| Firing temp | 800℃/1472°F |
| Holding time | At least 30 mins |
**You may fire ST series using a gas torch or on a cooking gas stove. Some restrictions and conditions apply. Please ask for the details from your purchased source. If firing only syringe-lined piece, we recommend that you fire with a kiln. You can not fire syringe-decorated piece with core materials (cork clay, paper clay, etc.) inside with a gas torch or on a cooking gas stove.
<Warning>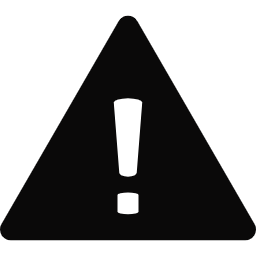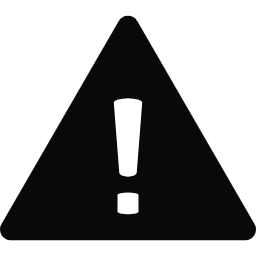 If the clay is not completely dry prior to firing, moisture will turn to steam and forceful damage may occur.
Always be sure to ventilate the workroom.
Do not place hot pieces on, or near, flammable objects.
<Caution>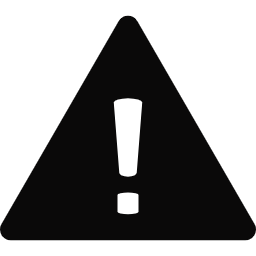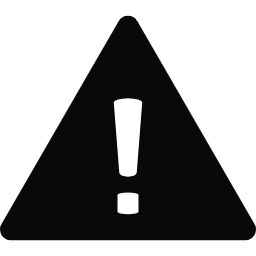 Do not apply unreasonable pressure to the fired pieces.
Keep the clay indoors out of direct sunlight and do not keep in a refrigerator.
Use as soon as possible after opening.
It may cause a crack during firing if the clay is not dried enough.
Be careful of hot clay, as burns may result.
Keep this product out of the reach of children.
If you get any of this product in your eyes or mouth, flush immediately with plenty of water and call your physician.